According to the census of the Ministry of Agriculture, there are only 6000 guira sheep left in the world, and of these 600 are in our Mas del Fondo. A breed perfectly adapted to the conditions of the mountains and the Valencian countryside.
Bees.
Bees are very important for the pollination of most fruit trees, but also for many vegetable crops, especially those that give us rich fruit, such as pumpkins, tomatoes or melons.
That is why we have our own apiary that pollinates our fruit and vegetables, thus maintaining a sustainable ecosystem.
Goats.
Not only do we have guirras sheep at Mas del Hondo, which are essential on any sheep farm to have enough milk to feed those lambs that the mother does not want to give them.
Lambs.
The guirro lamb meat has an exceptional flavour thanks, above all, to a varied and balanced diet, a mixture of the stubble of the farm, the fruits of the dry land and the mountain pastures, which is completed with by-products such as the pulp that remains after the production of the horchata. The Mas supplies hotels and restaurants with a few Michelin stars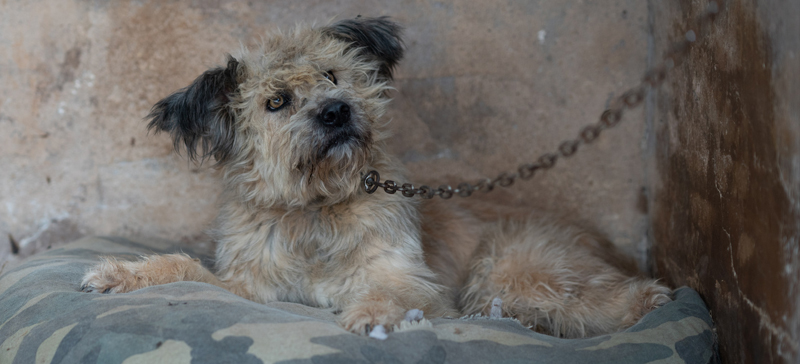 Shepherd Dog.
What would Ramon, the shepherd, be without the little dog Luna? In the early morning, or a little later if there is dew, they go out together with the sheep and walk around the 30 hectares of dry land and mountains and the 28 hectares of terraces around the Mas.